Your Body. Your Data. Your Health.
Get the ultimate health and fitness app! With 37CELLS, you can bring all your wearables and performance data together in one place, easily track your progress over time, and gain valuable insights into your overall performance. Plus, compare your results to others in your age group or fitness level for that extra competitive edge. 100% FREE Fitness App with no annoying Ads.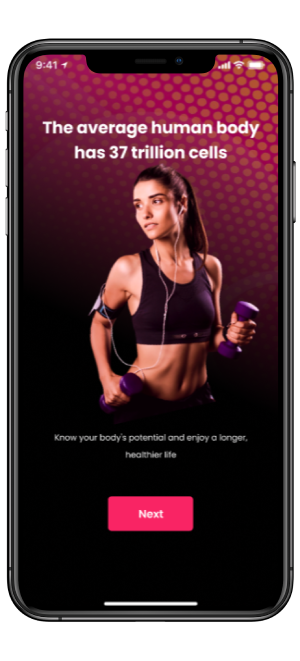 Best health and fitness app
Using technology to track data is so easy these days with the use of smartwatches, heart rate monitors, mobile apps, and other gadgets. Tracking and monitoring data is one thing, but knowing how to use the data to make better training decisions is another story. Focus on the wrong metrics and your training may stagnate or get you injured.
37CELLS aim to help you make informed decisions that increase the quality of your life and get you the results you're after. It is the best health and fitness app for a reason.
37CELLS believe health decisions need to be anchored in data to get you the results you're after. Olympic athletes have been optimising their training with precise details for years. So can you.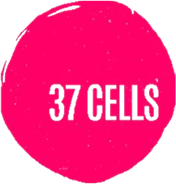 At 37CELLS we believe it is your right to make good decisions to enjoy a quality and healthy life.
By benchmarking your data our aim is to support you in making informed decisions that will give you the results you're after. Keeping track of data when changing wearables or adding new health devices have been our challenge, so we designed a solution that maintains all your health data, in one place. Now you are able to track how your body and health performs over time.
In case you wonder why we call it 37CELLS? Scientists estimate the adult human body contains around 37 trillion human cells. 
The 37CELLS app is free, and with no annoying advertising pop-ups for a reason: we want to give every body the opportunity to better understand themselves and base health decisions on anecdotal evidence: theirs! 
So here's to no more excuses – your future self will thank you for doing so
OUR MISSION IS TO EMPOWER YOU WITH PERSONALISED INFORMATION THAT HELPS YOU TO EFFORTLESSLY MANAGE YOUR HEALTH
Calculate your health age, share your fitness selfie and shop for your next pair of shoes or training equipment using authentic reviews from other 37CELLS users.
37CELLS being a huge supporter of progress means that the app features will consistently be updated to give you more options to optimise your health.

37CELLS is a game-changing app that provides an intuitive and comprehensive performance comparison experience.
37CELLS is a highly recommended app that offers a user-friendly interface and a comprehensive set of features to help make better data-driven decisions..
If you want an app that helps you work better, 37CELLS is really great because it makes it easy to see what works and what doesn't.s.
When looking for a health and fitness app, there are several important features you should consider. Here are some key features to look for:
Activity Tracking: The app should have the ability to track your daily activities, such as steps, distance, calories burned, and active minutes.
Exercise and Workout Plans: Look for an app that offers a variety of exercise routines and workout plans tailored to different fitness levels and goals.
Personalized Recommendations: A good app should offer personalized recommendations based on your fitness level, goals, and preferences.
Nutrition Tracking and Meal Planning: The ability to track your daily food intake and monitor your nutritional goals is essential.
Progress Monitoring: The app should allow you to track and visualize your progress over time.
Social Community and Challenges: Some apps provide a social component where you can connect with friends, join communities, participate in challenges, and share your achievements.
Integration with Other Apps and Devices: Consider whether the app can integrate with other health and fitness platforms or devices you use, such as Apple Health, Google Fit, or wearable devices.
Reminders and Notifications: Look for apps that offer reminders and notifications to help you stay consistent with your fitness routine.
Sleep Tracking: Some apps include sleep tracking features to monitor the duration and quality of your sleep.
User-Friendly Interface: A well-designed and intuitive user interface is important for a positive user experience.
Yes, Health and fitness apps can be generally safe to use.