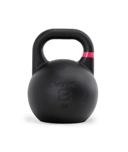 37CELLS believe health decisions need to be anchored in data to get you the results you're after.
Welcome to 37CELLS, where we celebrate the wonder of our human bodies, each composed of an astounding average of 37 trillion cells. Our journey began with a heartfelt inspiration, stemming from a deeply personal experience of witnessing a loved one endure the struggles of ill health and misdiagnosis.
For eight long years, my father battled misdiagnoses, facing treatments for depression, stroke, and diabetes, until he was finally diagnosed with Myasthenia Gravis, a chronic autoimmune neuromuscular disease that tragically took his life. This profound loss sparked our determination to make a difference in the world of health and well-being.
We firmly believe that with personalized health data insights and access to global medical expertise, he might still be here with us today. And so, fueled by our dedication, we are working diligently to create a revolutionary personalized health management app that takes into account your entire health ecosystem.
From exercise routines to dietary habits, medical history, sleep patterns, stress management, and even environmental factors, our app seamlessly combines it all in a single, user-friendly platform. We aspire to empower you with a comprehensive understanding of your well-being, paving the way for a longer, healthier life.
Collaborating with numerous experts in the field, we are on a mission to transform the way you approach health management, making it tailored, efficient, and uplifting. But, dear friends, we cannot achieve this vision alone.
We warmly invite you to be a part of our journey. Share your insights and experiences with us, as your valuable input fuels our progress and drives us to keep improving. Together, let's unlock the potential of personalized health management and create a brighter, healthier future for all.
Join us at 37CELLS and embrace the power of data, compassion, and collective wisdom as we embark on this transformative adventure. Here's to a future where health and well-being thrive, and where the memory of our loved ones inspires us to make a positive impact on countless lives.